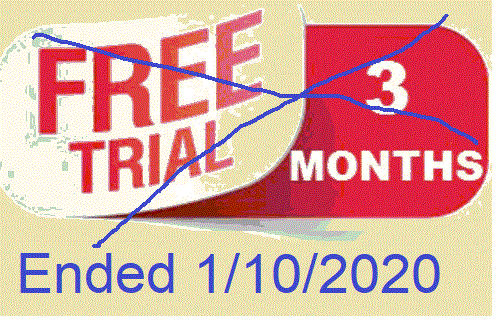 Our mailbox rental service is the best of all mail locations and you can check it online anytime you want. View your mail anytime online and from anywhere. We offer one of the best locations in the world.
Our mailbox rental service works very well for everyone who needs a real street address and a street address that they can manage online anytime. You can manage your mail online right from your cellphone, tablet or your laptop computer.
If you are new to this way of managing your mail, you can find everything there is to know right on our webpage - it is available 24/7 anytime and from anywhere you have access to the internet. Our mail processing center is well equipped with the best software and equipment.
Start a digital mailbox rental service today and get started today. You can find digital mail processing step-by-step instructions anytime you go to our website.
Our mailbox center is great for search engine rankings and for Google. Anytime you want to expand your business, you use our real street address as an additional business location and that usually works fine with Google and other search engines even if it is a mailbox. An additional location may be a good option for your local search engine rankings. Not only that, but anytime you want to expand into Los Angeles, California, then this mailbox rental is perfect for you. The mailbox rental can be accessed online anytime so you don't have to worry about the different time zones. Overall, an additional business real address location may help as an additional contact resource.
Many mailbox centers may not be the best option as the fact that they are a CMRA is very obvious. Mailbox renters should consider that many UPS Stores and Mailboxes Etc stores may not be able to be listed on Google as an additional business address. To get started, step in the right direction anytime you want to make the right decision. The right decision is choosing our mailbox rental location as your business address.
With our mailbox rental service, you can view n manage you mail anytime online right from the comfort of your home or office. You can also request the open n scan option for every piece at anytime. Our operators and partners make it easy for you to take advantage of all the easy online features.
Our mailbox renters are happy to do business with us because we have one of the best locations in Los Angeles. This is one of the locations that work for search engines and simple to show your customers a commercial address here in Los Angeles, California. It also works fine with the USPS. Be careful that the locations you find work with and are properly registered with the USPS.
Manage your postal mail online anytime and from anywhere. We offer our mailbox rental in Los Angeles, California - this is one of the best USA locations. Your goal was to find a mailbox location and you have found the best and most reliable service. Anytime your customers and companies ship to you, they look for real street addresses. Maybe you are part of a global network and part of this network is finding a perfect physical address that is a real address in a commercial area of Los Angeles. Distance is no problem because we offer mail and package forwarding service anytime and to anywhere you like. We even offer check deposit service if you are traveling or anytime you simply not able to go to your bank.
Your other request options include open and scan mail and even unlimited storage. We don't charge you for storage because we offer free unlimited storage of your mail and packages. Needless to say, this also includes free unlimited online storage.
By login into your online account you can securely access your virtual mailbox anytime and from anywhere in the world. You can access your mail 24/7 anytime you want and from where you are located.
This is perfect for you if you are traveling or taking a business trip because you can view and manage your mail anywhere and you can do this anytime 24/7. Use PC, Mac, Apple or Android to view your mail from anywhere in the world and at anytime making your postal mailbox into an anytime mailbox.
A PO box with the USPS does not offer this type of personalized postal service and besides the post office does not offer you a real street address. We offer you a real street address and make your physical mailing address into a digital address. This is great if you want to remotely run your business while you are away on a business trip or traveling for personal reasons. This is also great if you are an expat and you plan to stay overseas for a long time.
Once you secure a digital copy of your mail, you can request the mail shredding option. This option is automatically included at no additional charge in your mailbox rental plan. Your other option is to open & scan. After you request the open and scan option, you can request the item to be shredded or you can simply request it to be placed back in your mailbox. You also have the forwarding option if you need the mail piece or package before you can pick it up. All of these features are available to you so you can manage your mail online. First, you receive mail, then with your mobile device or computer, you manage your mail. You don't have to check all the time because you will be notified of income mail anytime you receive anything in your mailbox. We can even send you a text message of the incoming mail. We automatically send you emails when mail arrives so you can request an action. Anytime new mail is received, you can log in to your account to let us know what you want us to do with it. The login option is easily found on the first page of our website. There too, you will find the address, locations & pricing so you can search locations. That is how it works - simple.
You must sign and return USPS Form 1583 ASAP as this is post office legal requirement. This is the primary renter FAQ information and the most important. Along with USPS Form 1583, you must also submit two forms of identification and one of these has to have your home address listed. Some mailbox renters get confused about this but it must be done. Our company follows all post office regulations and so do all our mail center operators. If you plan to become a partner with us, you must also follow the post office regulations to the dot. Our mail center and all mail centers must turn in USPS Form 1583 to the post office after you sign it. Anytime a mailbox customer starts the service, Form 1583 must be submitted to the USPS.
We offer very low rates for our mailbox rental services and we require you to agree to our terms and conditions and this includes that you will submit USPS form 1583 and the two copies of two types of identification anytime you subscribe to our mailbox rental service. You can email or mail an image of these to our mailbox processing center anytime after you start the service but preferable the first week you start. Anytime mailbox rental agreement is started, we require that our mailbox customers submit USPS form 1583 and the required identification copies.
You can start our mailbox rental service anytime and you are tied to any contracts or obligation to stay. If you just need the mailbox for a month, that is fine too because you can cancel anytime.
The Virtual Domicile
3705 W. Pico Blvd
Los Angeles, CA 90019
1-877-638-5744
1-213-283-0995