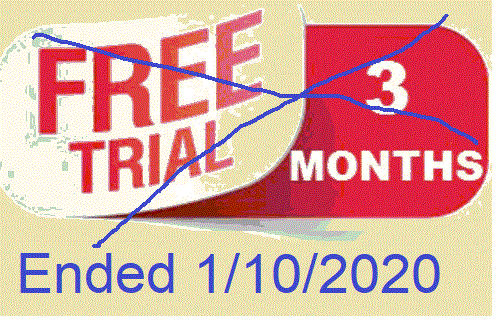 .
We are a down to earth real address service. You find real people here - people who are down to earth and real. We only have one class of people here - earth class kind of people. We will treat you with the utmost respect regardless if you are homeless or the richest.
This mailbox rental store may be too down to earth for some people who consider themselves of a higher class. But that is okay because we like it this way. It is okay to like nice things, drive nice cars, have a nice home, eat fine food, but when dealing with people, you must always remember that we are all one class - the human class. A teacher back in community college once said that it was really difficult for him to deal with certain people and that he could no longer understand the way they spoke - he basically dedicated his life to increasing his English vocabulary to the extreme that he no longer understood simple words - sure enough, it is very understandable how this individual deserves to be in a class of his own. Nevertheless, he is also welcome here at our mailbox rental location. Get your mail at this mailbox location regardless if you are high class, middle class or any class.
This address is perfect for you if you want a mailbox location that feels and looks like a real office. This location is a real street address and your customers and clients will not know that this is just a mailing address for you unless you tell them. At least, they will not know this by looking at the location because it looks very much like a real office, not a mailbox place. This was our original idea and we have kept it that way for a very long time. Not too many mailbox rental locations offer an address that looks like a real business and not like a PO box or mailboxes, etc location. We do. This store looks like a real office not a post office box place like many of the places that offer this service.
Your real street address needs to look like a real address and not like a mailbox rental business and that's where we come in the picture. We are proud of this and we will continue to offer you our mailbox rental service in this manner. We will continue to offer the pick up option, the option to open and scan your mail and also your option to have the mail forwarded to you anywhere in the world. That is what we offer and our goal is to continue to keep up to your expectations and requirements. Receive your mail here and view your letters online and then you can pick up your letters or you can ask us to scan them or forward them to wherever you want them forwarded to. The ability to view every letter and every package you receive is like you being here - You can do all of this on your cell phone, laptop or computer - all done online.
We offer a service that is easy to use and very customer friendly. Therefore, if you want a down to earth class of service, then you are in good hands - we are here to help you. This is a real address mail receiving service your way and to your satisfaction. This is a new class of mailbox location - a down to earth service for your business class or personal class mail.
You can subscribe to our mailbox rental service today and start to receive mail today. Maybe you just need the service for a few months or even only for one month - that is okay - we can help you. Are you traveling and want to make sure you receive your packages and important mail? - We can help you.
This is a real street address you can use for your business class mail or your personal class mail. You want to receive your UPS and FexEx packages and you need a real street address for that - We can help you. If you are not home all day and it is difficult for you to receive your packages at home, we can receive the packages for you. If you live in an RV or motorhome and you need to receive your mail, then you definitely need our mail services.
Get your mail with us as if it is you receiving letters - we even go to the bank for you to make your check deposit. We sign for your letters just as if it was you signing and we can even make a check deposit at the bank for you. We are your agent and as your agent, you authorize us to receive all your mail. Once we receive your letter, we will wait for instructions from you as to what you want to be done - be it open and scan, forward, shred or deposit check.
You are looking for a prestigious address and that is exactly what we offer you - a prestigious address in Los Angeles, California. We are in the mid-town area, close to Beverly Hills, California. Los Angeles is the capital of the western United States and what a better place to have a mailing address for your business mail or your personal mail than Los Angeles, California.
We are your down to earth mailing address and mailbox rental service. We treat you with the utmost request regardless. This virtual office address looks and feels like a real street address. This street address looks real and not like a mailbox location like the UPS Store, Mailboxes etc, Postal Annex, and many of the classical looking mailbox rental locations in town. We are very user-friendly. You can start the mailbox rental service today and start using the address today. We are a prestigious real physical mailing address in Los Angeles California. We are a down to earth real street address mailbox rental service.
The Virtual Domicile
3705 W. Pico Blvd
Los Angeles, CA 90019
1-877-638-5744
1-213-283-0995